Helping People Throughout the Hudson Valley understand Medicaid Eligibility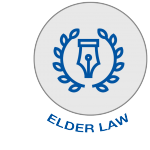 Studies show that as many as two out of every five people 65 or older will need some form of long-term care. Unfortunately, many people wait until care is needed before taking action to preserve their assets and plan for their care. The sooner you work with an attorney, the more options will be available to you. Our firm helps individuals and families throughout Columbia County and the Hudson Valley take proper steps to protect their assets and prepare for long-term care.
Our years of experience in handling all aspects of estate planning provides the foundation upon which our firm can advise you and your family regarding these difficult issues. We are routinely called on to help people qualify for Medicaid. In order to qualify for Medicaid, an individual cannot own assets and receive income above certain levels. These calculations are governed by federal and New York state law and are complex. Certain methods of transferring your assets, such as gifts to loved ones, may actually delay your Medicaid eligibility. We understand these laws and can prepare estate planning documents to lawfully protect your assets and preserve your eligibility for Medicaid.
Some of these instruments include:
Living trusts
Testamentary trusts
Special needs trusts
Transfers of real estate with a retained life estate
Another aspect of our elder law practice involves helping clients clarify their wishes in the event they become incapacitated. We are able to draft a broad range of documents that will provide flexibility and guide your loved ones in this event, such as:
Powers of attorney
Living wills
Health care proxies
We Can Help with Your Elder Law Issues
Do you have questions about Medicaid eligibility? Need help with living trusts, testamentary trusts, special needs trusts, or transfers of real estate with a retained life estate? We can help.